SELLING DIRECT TO FABRICATORS SINCE 2014
SWS Welding & Cutting brings you innovative, welding and plasma cutting products direct. We are a 100% Australian owned and operated family company making it our duty to provide a level of service unrivalled in the business.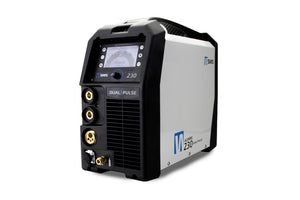 ALUMMIG DUAL PULSE GMAW
The SWS ALUMMIG Dual Pulse Synergic MIG welder is the next generation in professional MIG welding equipment available on the Australian market. Featuring dual and single pulse modes along with synergic mode the machine is straightforward to use and has functions that you would typically only find on high-end industrial machines.
ALUMTIG AC/DC 200
The SWS ALUMTIG™ 200 is one of the highest quality and most affordable TIG welders for sale on the Australian market it's the ultimate inverter machine for TIG aluminum welding and the welding of almost all ferrous metals. You can depend on the ALUMTIG™ to weld all day at its rated capacity and to pack more punch when you need it most.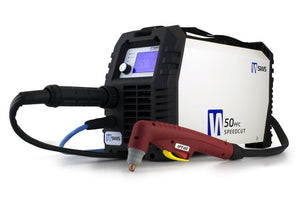 SPEEDCUT 50 PFC
The SWS SPEEDCUT™ 50 with Power Factor Correction is one of the highest quality and most affordable plasma systems on the Australian market for cutting and gouging of all conductive metals.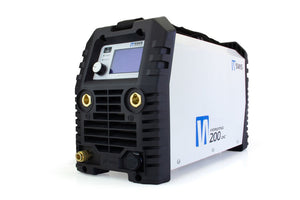 FEROTIG 200 DC
The SWS FEROTIG™ 200 is the ultimate portable machine for welding Steel and various speciality metals including Titanium and Chromoly. Featuring next-generation digital control and the most sought-after accessories available on the Australian market, it is the professional fabricators and hobby welders choice for all DC TIG and Stick welding applications. 
PRO WELDING AND CUTTING GEAR DIRECT
3 Month NO RISK Trial on all Equipment
If you're not happy with your equipment for any reason, you are entitled to return it within 90 days for a full refund 100% guaranteed. We don't care if you open it, use it, test it and find out that it does not suit your requirements, you will receive a full refund it is that simple. 
Unbeatable SWS Warranty
We believe in our equipment, and know you should be able to enjoy welding without a worry. So with a comprehensive three year warranty with two years extension available on all power sources plus the MY SWS support portal, its no worries mate. 
INDUSTRY PROS TRUST SWS





Subscribe to our newsletter
Promotions, new products and sales. Directly to your inbox.