---
---
---
AVAILABLE FOR PRE-ORDER!


STOCK ARRIVING ON OR BEFORE 30/10/18
The SWS ALUMTIG 200 AC DC TIG is the ultimate portable machine for welding Aluminium, steel and various speciality metals including Titanium and Chromoly. Featuring next-generation digital control and the most sort after accessories available on the Australian market, it is the professional fabricators and hobby welders choice for all AC and DC TIG and Stick welding applications. 
---
---
THE

ULTIMATE

SETUP

We know just how vital high quality accessories are to produce excellent welds that's why the ALUMTIG AC DC power source comes with only the best available, so you have the ultimate setup from the start.

---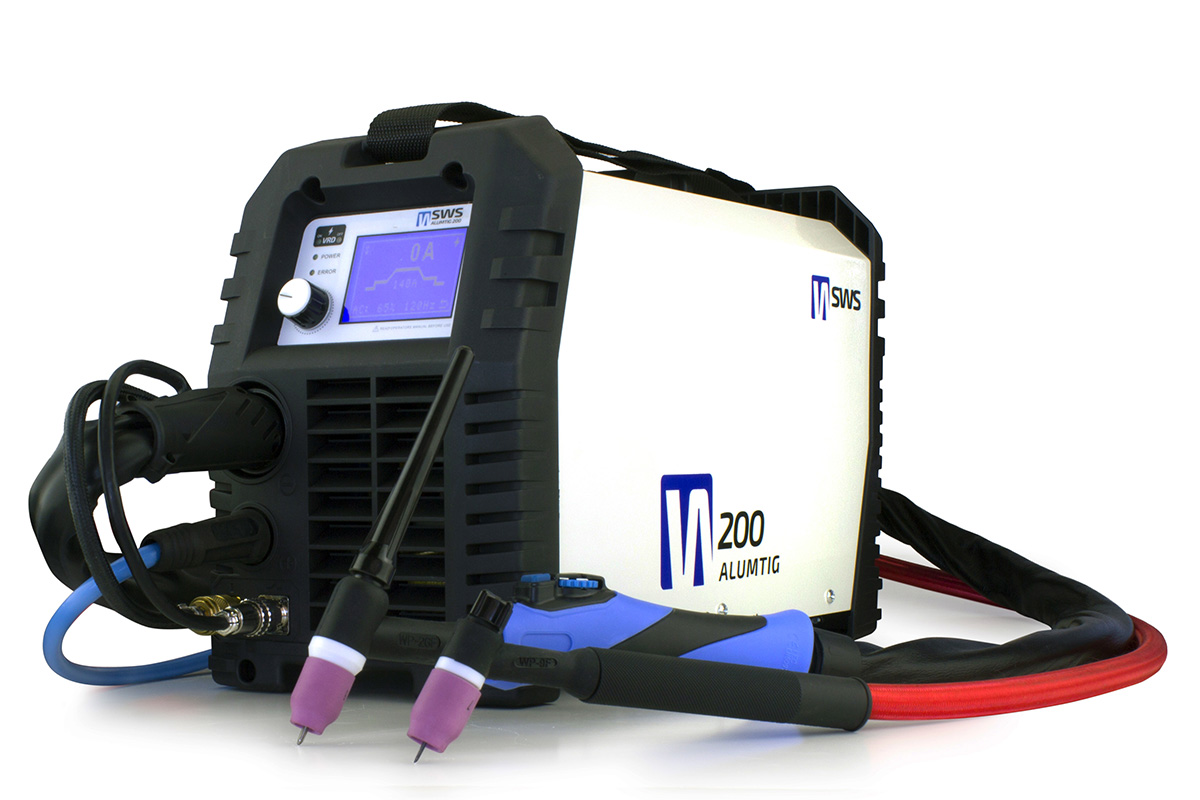 INCLUDES
26 Series 200 Amp Flex head TIG torch with SWS BLUE-FLEX™ premium ultra flexible high temp leather/NYLON sheath and remote amperage control with 6-m (19.5-ft) cable - (New upgraded torch cable not pictured)
17/9 series TIG torch with 4-m SWS BLUE-FLEX™ ultra flexible cable - (New upgraded torch cable not pictured)
Pro TIG Torch kit including, 17 and 9 series flex head, momentary switch torch control, 17/26/9 series stubby gas lens kit and 2% Lanthanated tungstens
Foot pedal control
Side entry precision argon regulator with 2-m (6.5-ft) high temp braided quick connect gas hose
Professional solid brass croc jaw earth clamp with 4-m (13-ft) SWS BLUE-FLEX™ cable
---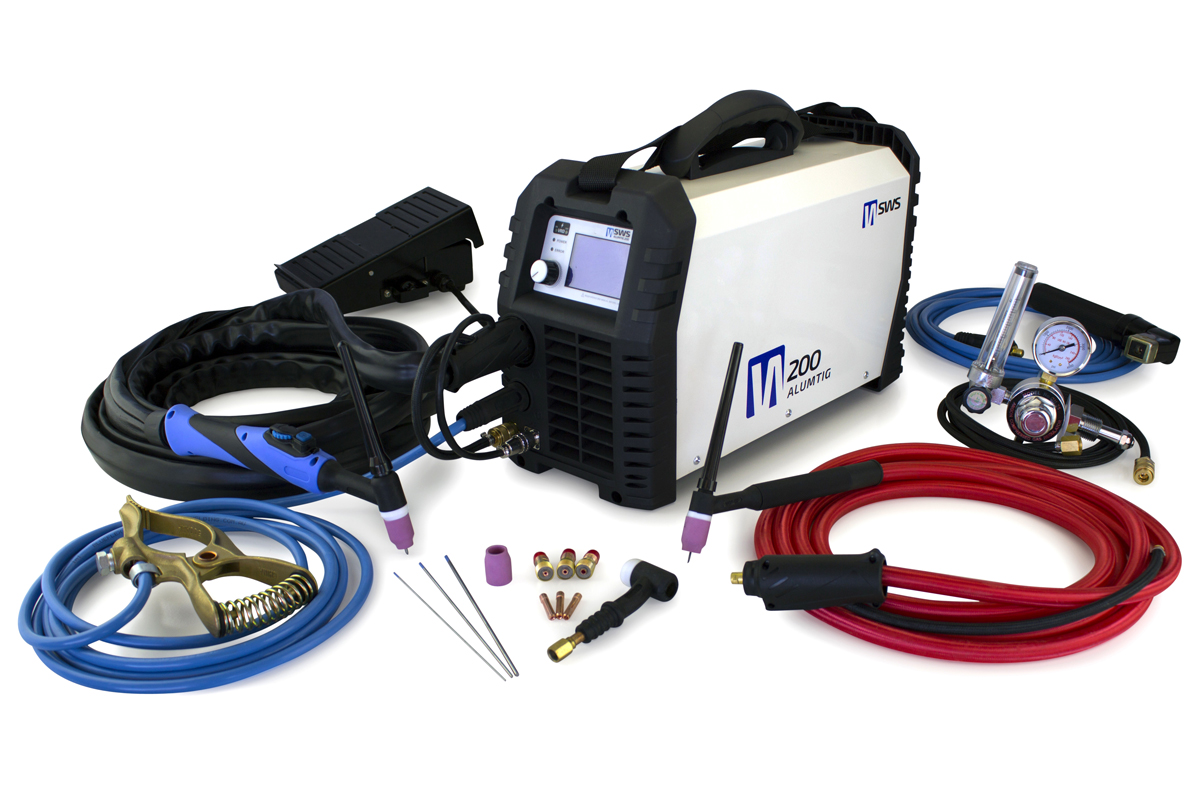 ---
LATEST
INVERTER TECHNOLOGY
Embedded microprocessor with Infineon components delivers ultimate durability and perfect welding characteristics.
---
NEXT-LEVEL
DIGITAL DISPLAY
Large high visibility durable display allows easy viewing from a distance and continually provides you with necessary feedback for optimum welds.
---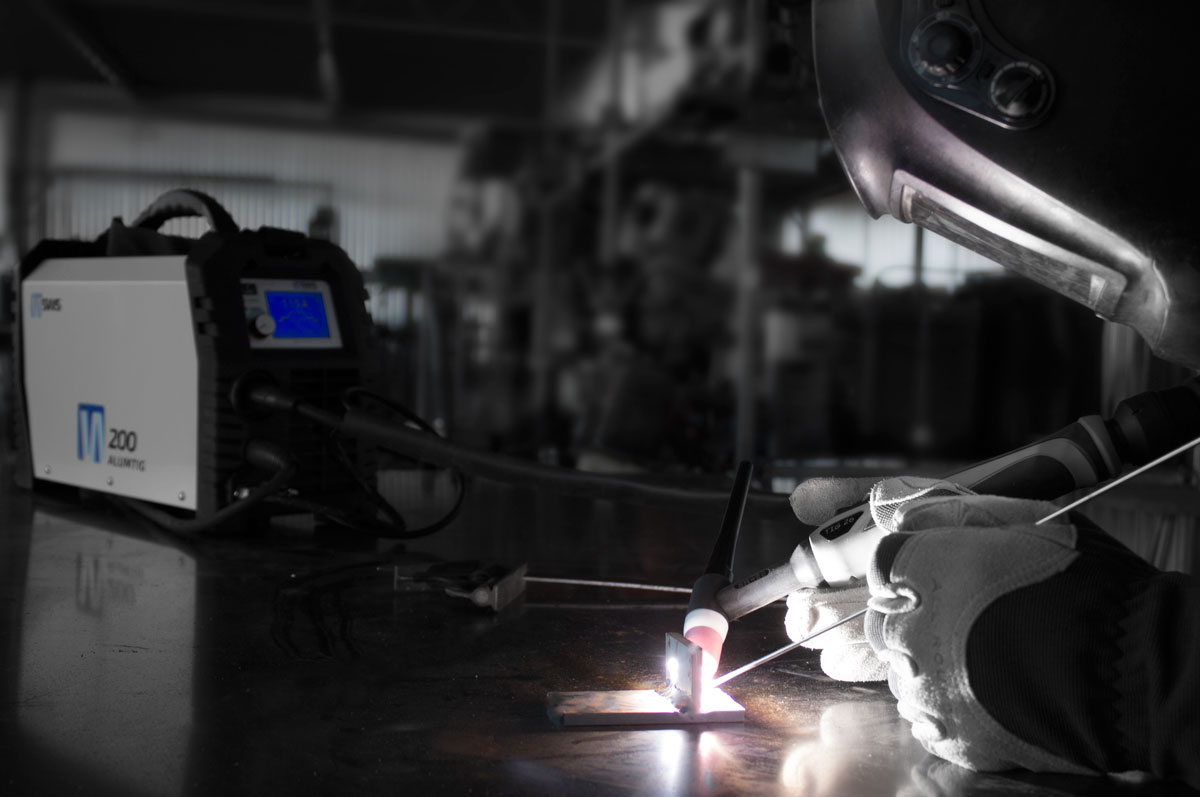 SMART
PROGRAMMING
AUTO AC TIG, AUTO DC TIG and AUTO MMA modes will have you welding in no time flat using optimised settings with the beginner in mind. For more advanced users or when welding particular jobs, you have complete control over welding parameters with the ability to store up to 3 customised programs for quick access later. The GAS purge function also makes setting gas flow and pipe purging easy.
---