---
THE ULTIMATE SETUP
The welding power source is only part of the equation when it comes to producing high-quality welds. That's why the ALUMMIG comes with the best available including heavy-duty 200 Amp MIG Torch with Teflon liner for all wire types and our signature BLUE FLEX cable with solid brass earth clamp.
---
SETUP INCLUDES
3 Meter MIG torch with Teflon liner (Comes with 1.0 - 1.2mm pre-installed the 0.6 and 0.9mm liners in stock 30th Feb)
Torch Spares kit with hardened tips 0.8, 0.9 and 1.2mm along with Gas Shield.
Side entry precision argon regulator with 2 Meter (6.5-ft) high temp braided quick connect gas hose
Professional solid brass croc jaw earth clamp with 4 Meter 25mm² (13-ft) SWS BLUE-FLEX™ cable
MMA and TIG Torch not included

*Pricing and specifications subject to change without notice.
---
FULL-COLOUR
DIGITAL DISPLAY
The durable large and bright LCD screen with intuitive programming tells you just what you need to know for ease of setup with the beginner in mind. The display also provides constant feedback on welding amps, vital stats such as overtemperature warnings and input power issues if they arise.
---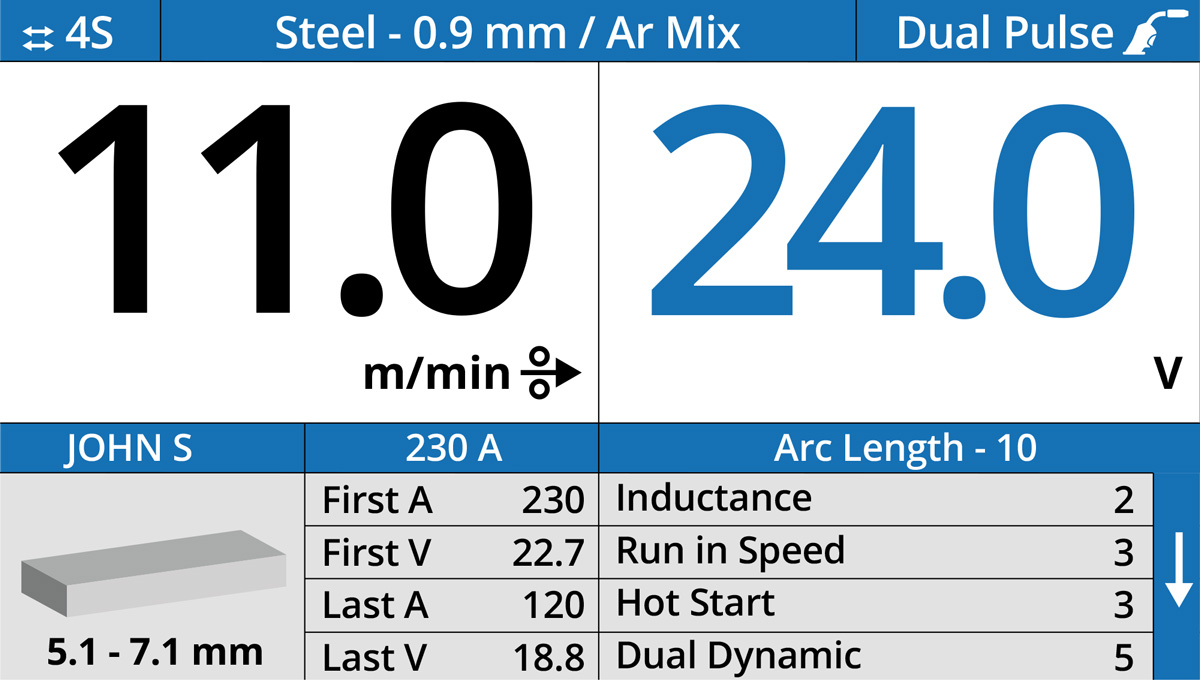 THE ULTIMATE MACHINE
SWS has spent over two years developing the ALUMMIG with extensive research and development to create what we believe is one of the best MIG welders now available for the welding professional or serious home hobbyist.

The pulse modes allow welding of Aluminum with results that could almost pass off as being TIG welded while increasing speed and efficiency. This makes the machine ideal for production workshops where speed is a key factor in getting the job done. Toolboxes, small boats, trailers and more can be quickly MIG welded producing sound welds you will be proud of.
The software allows users to set up a username and password to easily access stored settings and 40 pre-programs that have been optimized for consumables and different metals making setup easy compared to manually having to dial in the settings. You can store up to 10 programs once you have the machine dialled in for a particular job.
The colour LCD with easy to use programming is a standout feature making using and setting up the machine easy compared to traditional systems. Providing user feedback where it is needed and allowing settings to be easily accessed when they are needed.
On the hardware side, the machine features a fully plastic injection moulded front, rear panels and carry handle made out of ultra-tough PA6 Nylon and a powder-coated metal case all made to IP23S standards.

The drive roller system utilizes four drive rollers to ensure reliable feeding of wires, and the machine comes with multiple sizes for most wire types. This system, paired with the ergonomic 3 Meter MIG torch with premium Teflon liner installed, provides consistent wire feeding even with soft MIG Aluminium wires.The machine takes 200mm diameter MIG wire spools this size is optimised to work with the machine while using pulse.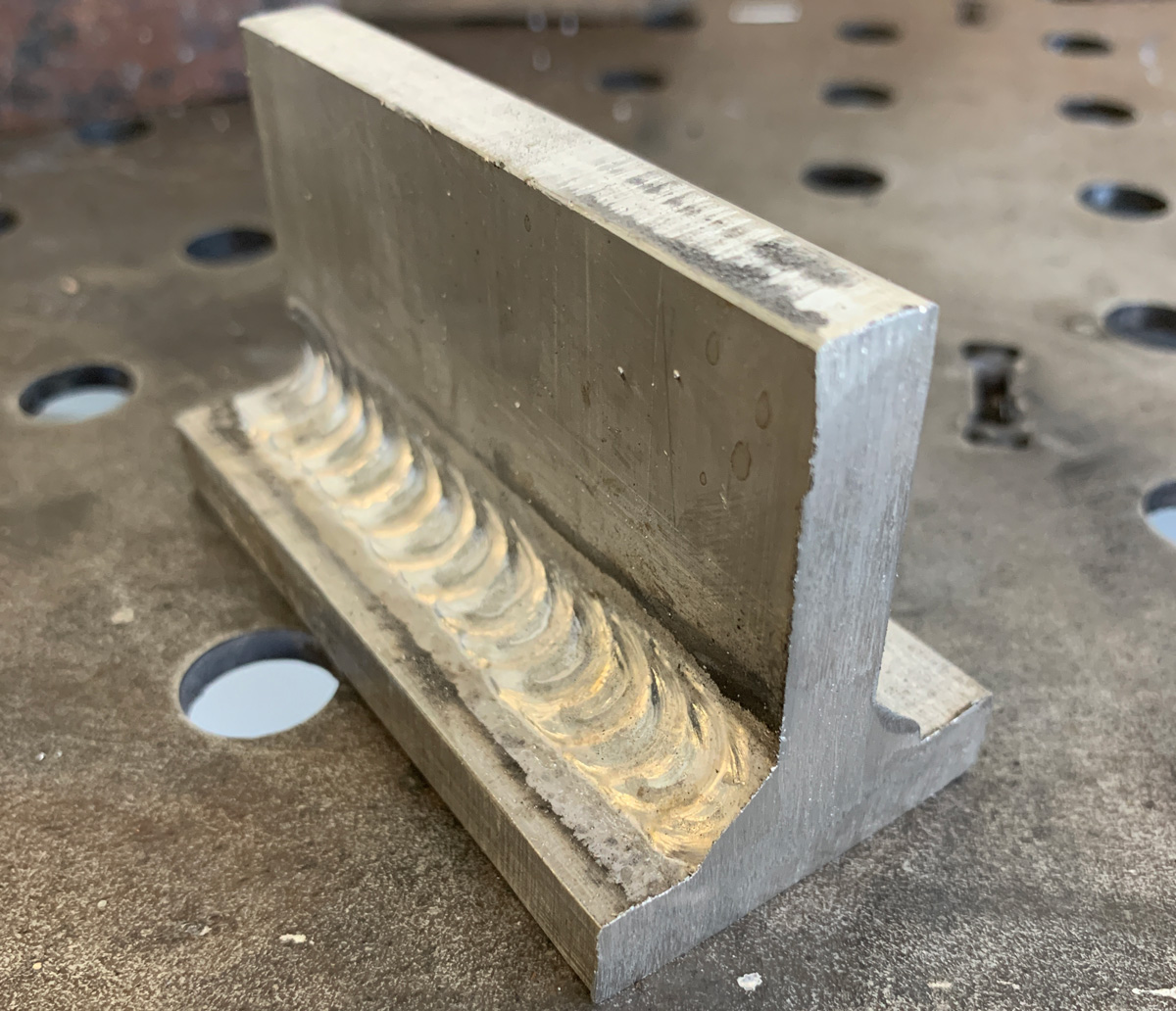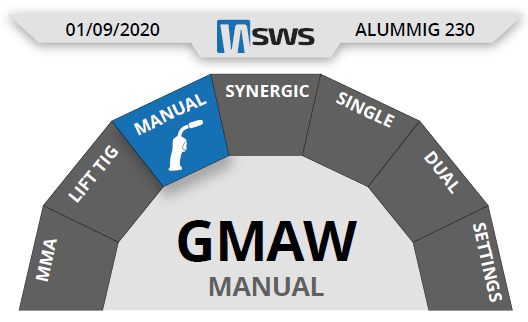 FEATURES
Latest Inverter Technology
Embedded microprocessor with the latest in German IGBT Infineon technology delivers ultimate durability and perfect welding characteristics day in day out.
Revolutionary Digital Display
The durable large and bright LCD screen with intuitive programming tells you just what you need to know for ease of setup with the beginner in mind. The display also provides constant feedback on welding amps, and vital stats such as overtemperature warnings and input power issues if they arise.
MIG, TIG and Stick
Weld using MIG, TIG or Stick with Pulse TIG and features such as hot start for stick welding.
VRD
For added safety when stick welding machine will operate with VRD (Voltage Reduction Device) and meets the requirements of Australian standards for on-site work.
Superior Duty Cycle
The duty cycle of 40% @ 230 Amps and 100% @ 140 Amps (40°C) handles all small to medium-sized jobs with ease. The duty cycle will increase as ambient temperature decreases.
Intelligent Heat Sensing Fan
Operates as needed to cool components and reduce airborne contaminants pulled through the power source while limiting noise pollution.
Thermal Overload Protection
The high-performance CPU continuously monitors vital component temperatures this significantly improves reliability so if you are welding for extended periods of time, and the duty limit cycle is reached the ALUMIG will let you know and stop current output while it performs it's cooling cycle.
Highly Portable
Dependable IGBT inverter technology ensures a highly portable and lightweight unit weighing only 15kg.
Robust Case
Drop-proof protection with eight individual impact points.
Generator Capable
Safe to use with appropriate portable generators and will compensate for power fluctuations for a predictable arc.
The Best Warranty in The Business
We believe in our equipment, and we believe you should be able to enjoy welding without sweating the small stuff - that's why we've got your back. With a genuine 3 year warranty and 5 years extended on all power sources, you can weld confidently with the knowledge that we've got you covered.
Manufactured to the Highest Standards
Meets and exceeds the latest Australian, NZ and International electrical and electromagnetic compatibility standards. AS60974.1:2006, IEC60974.10, CE
---
TRUSTED BY THE PROS




---
SPECIFICATIONS
PROCESSES
Manual MIG, Single Pulse MIG, Dual Pulse MIG, Synergic MIG, TIG, Pulse TIG, MMA
CURRENT TYPE
DC
WELDABLE METALS
Aluminum Single Pulse / Dual Pulse MIG, Mild Steel, Stainless Steel, Specialty Metals
INDUSTRIES
General Aluminum, Steel and Stainless Steel Fabrication, Stainless Steel Tank and Pipe Fabrication, Boat Building / Shipyards, Motorcycle custom shops, Automotive customs shops, Automotive Components and Repairs, Motorcycle Components and Repairs, Technical Schools, Aerospace, Agriculture, Farming, Building and Construction, Home Repair Workshops.
INPUT VOLTAGE
1 Phase 230V +/- 15% (15 Amp Plug)
INPUT HZ
50/60 HZ
MIN GENERATOR
6.6kW (8.5kVA at 0.8 PF)
DUTY CYCLE (MIG - TIG - MMA) 40° C AMB
40% @ 230A, 100% @ 140A
FUNCTIONS (GMAW)
Inductance, Gas Pre flow, Run In Speed, Hot Start, Burn Back, Gas Post Flow, Dual Frequency (Hz), Dual Dynamic
TORCH CONTROL FUNCTIONS (GMAW)
2T, 4T, 4T Special (Start Amps, Weld Amps, End Amps) SPOT WELD
ARC IGNITION (TIG)
Lift TIG
PARAMETERS TIG
Pre-Flow 0.5-10s, Post-Flow 0-20s / Start-Amps 10-230A, End-Amps 10-230A / Upslope 0-10s, Downslope 0-10s
PULSE TIME ON (TIG)
10-90%
PULSE FREQUENCY (TIG)
0.1-500Hz
PULSE BASE AMPS (TIG)
20-50%
HOT START (MMA)
0-60Amps
SPOOL SIZE

200mm diameter spools
DIMENSIONS
L 435mm H 360mm W 220mm
WEIGHT

15Kg

WARRANTY
3 YEARS STANDARD, 5 YEARS EXTENDED
MANUFACTURED TO STANDARDS
IEC60974.10, CE
COUNTRY OF MANUFACTURE

MADE IN CHINA - Partly designed and engineered by SWS Welding & Cutting Victoria Australia. W

eld 

t

ested, 

i

nspected and 

p

acked by SWS

.