---
THE

ULTIMATE

SETUP

The welding power source is only part of the equation when it comes to producing high-quality welds. That's why the ALUMTIG comes with the best available including high flex gas cooled cables, TIG torch flex heads, solid brass earth clamp and leading edge non-mechanical proximity sensor foot pedal for the ultimate setup.
---
SETUP INCLUDES
17 Series 8 Meter (26-ft) Flex head TIG torch with SWS BLUE-FLEX™ premium ultra-flexible cable high temp leather/NYLON sheath and remote amperage control.
9/17 series 4 Meter foot pedal TIG torch SWS BLUE-FLEX™ ultra-flexible cable (17 Flex head included)
Pro TIG Torch kit including, 17 series 1.6mm and 2.4mm stubby gas lens kit, wedge collets, 2% Lanthanated tungstens, gas flow rate checker and back caps.
Foot pedal control
Side entry precision argon regulator with 2 Meter (6.5-ft) high temp braided quick connect gas hose
Professional solid brass croc jaw earth clamp with 4 Meter 25mm² (13-ft) SWS BLUE-FLEX™ cable
Quick Start Guide & TIG Welding guide (Paper copy of the operating manual is not included) Operating Manual

*Pricing and specifications subject to change without notice.
---
LATEST
INVERTER TECHNOLOGY
Embedded microprocessor with the latest in German IGBT Infineon technology delivers ultimate durability and perfect welding characteristics day in day out.

NEXT-LEVEL
DIGITAL DISPLAY
The durable large and bright LCD screen with intuitive programming tells you just what you need to know for ease of setup with the beginner in mind. The display also provides constant feedback on welding amps, welding modes such as foot pedal detection and vital stats such as overtemperature warnings and input power issues if they arise.
---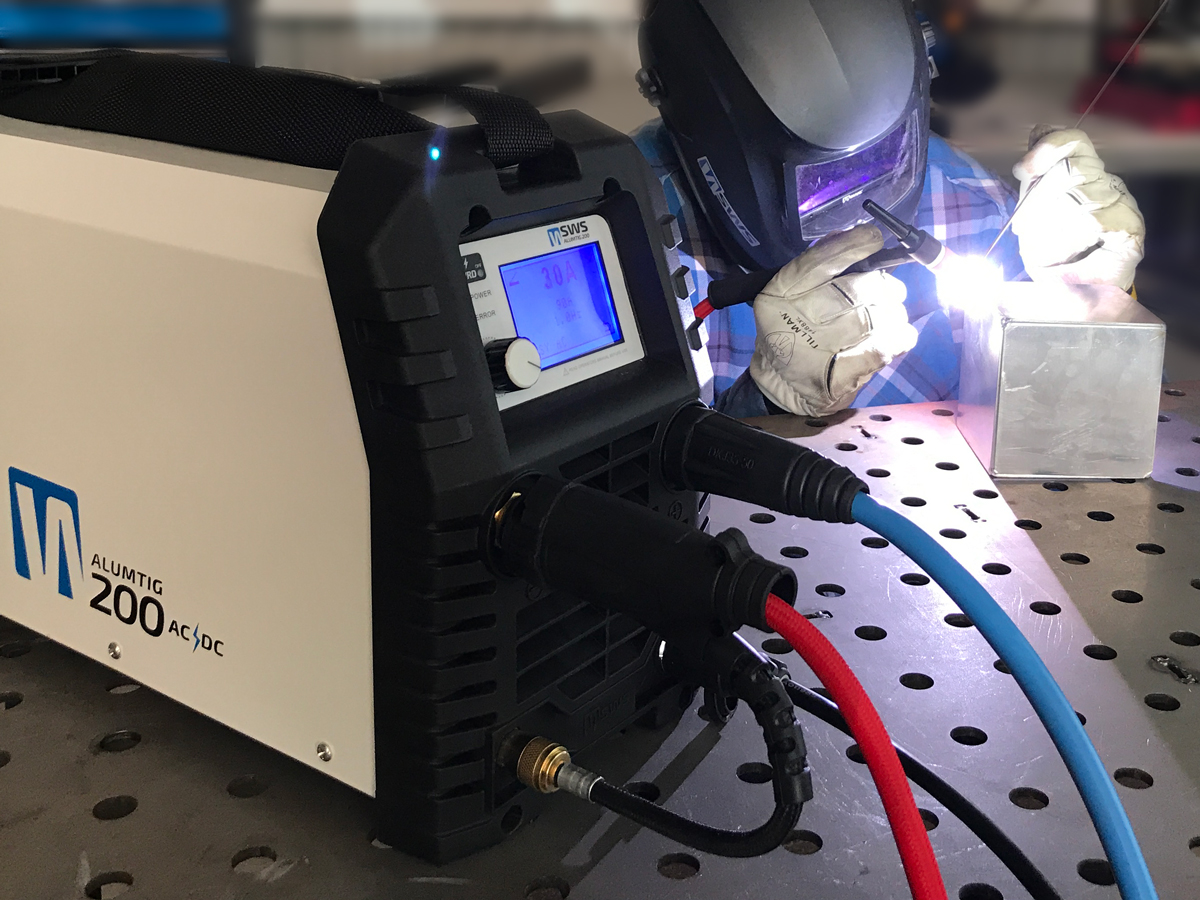 SMART
PROGRAMMING
Featuring full digital control setting up and using the ALUMTIG is simple without compromise. EASY AC TIG, PRO DC TIG and PRO MMA welding modes take care of all the parameters for you with pre-configured settings for a professional weld every time. Turning on the pulse is as easy as setting the pulses per second from 0.1 - 2 Hz getting that penetration and filler rod consistency you have been after without even thinking about it. Along with the GAS purge function, weld timer that will tell you your total welding time and the ability to store up to 10 programs for customised user settings the ALUMTIG has all the features you could ever want and more. NOW with TACK CONTROL for that perfect tack every time!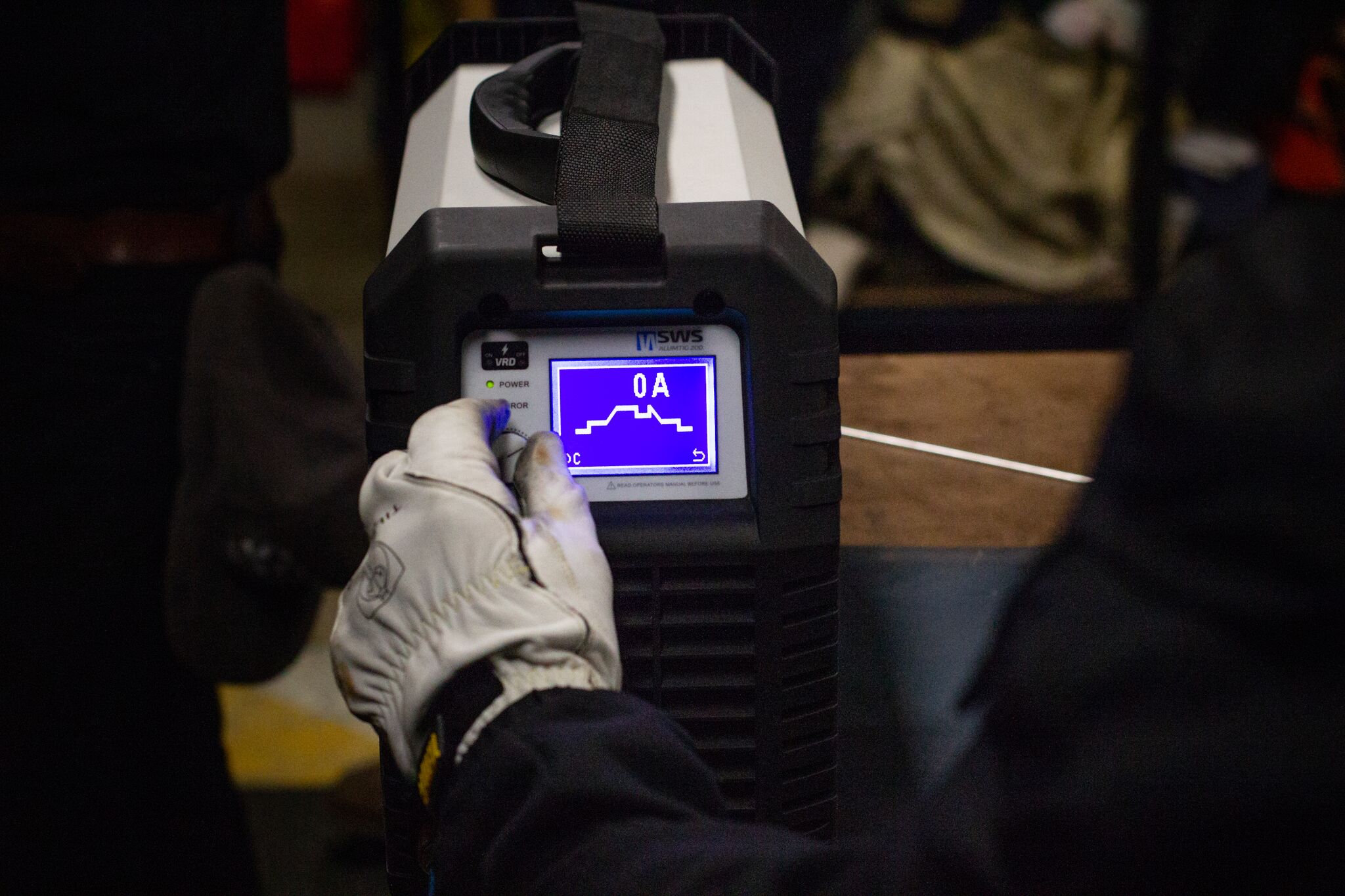 ---
TRUSTED BY THE PROS




---